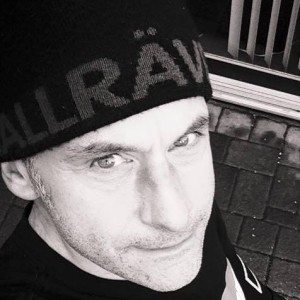 My name is Nick Brindisi from beautiful Collingwood, Ontario, Canada. I have found that the single greatest passion I have is helping and inspiring others to achieve their goals. It is in the sharing of this passion that I know I can help those I coach win at the mental game of athletic achievement. I believe that this is often lost in the noise of training plans, nutrition, shoes and every other aspect. Certainly these are all super important, however I'm fascinated with the one thing that gets us to the finish line and that is the mind! I hope you will join me on this inspirational spiritual journey that goes beyond the complicated gear, fads, plans etc. I want to help make running your passion, your escape, your centre and enrich your life.
Beginnings & Mentors
I have been a runner since I was in middle school in 1975. I had the good fortune to have been inspired to run by my first mentor, phys. ed teacher Terry Geddes. With his encouragement I entered small track meets and had success in the 1500 metre discipline.
From there I moved into high school was inspired by another great mentor, coach Dave Knox. Coach Knox inspired me to begin some of the great training runs of up to 18 kilometres often with an 800 foot climb up an escarpment in the middle. With his guidance and these longer runs, my 1,500 and 3,000 metre times began to fall and cross country race distances seemed short by comparison. I was privileged to compete at Ontario provincial level in both Track and Cross country representing the "Fighting Owls" of Collingwood Collegiate Institute (CCI).
During my time at CCI other mentors such as the late great Lou Allard and Dave Shepherd also played a role in helping me as a middle distance runner. The common theme I'm trying to communicate is that having strong mentors and coaches in your life are essential to success.
[foogallery id="91″]
Marathoner
In my late 20's, continuing to run just because I loved it I hungered for the feeling of training towards a specific goal and I felt that the 5K's and 10K's I was racing were not enough. I registered and ran the Toronto Marathon back in the 80's and discovered a new passion that pushed the boundaries back further than I had considered before! Too many marathons and half marathons were completed to remember.
Ultra Runner
As a marathon runner who always ran the beautiful Bruce Trail Blue Mountain sections, it only seemed logical to start running longer. To inspire me to put in the training I decided to help a cause that is very dear to me, The Collingwood General & Marine Hospital. While I was in my kayak guiding my triathlete friend Claudia Johnston Frauchiger on her 15k swim for the hospital, it occurred to me that she and I could do a 75 KM run together. We did this in the fall of 2011 and it made me even more hungry to run ultras. I followed up with a 100 KM run in 2012 that combined with the previous year raised a total of $5,500 for the hospital.
Around this time my good friend Peter Taylor, a super accomplished ultra runner started encouraging (insisting) that I enrol in ever more difficult ultra runs. These included the ominous sounding races Creemore Vertical Challenge, Halliburton Ultras, Dirty Girls, Pick your Poison and Sinister 7 100 mile race. Since it's all about mentors and coaches and coaches need coaches, Peter began helping me achieve my goal of finishing the Sinister 7 race with an absolutely brutal training plan that came with honest accountability and inspiration that I needed.
I'm happy to help others achieve this feeling of truly being alive and in the moment.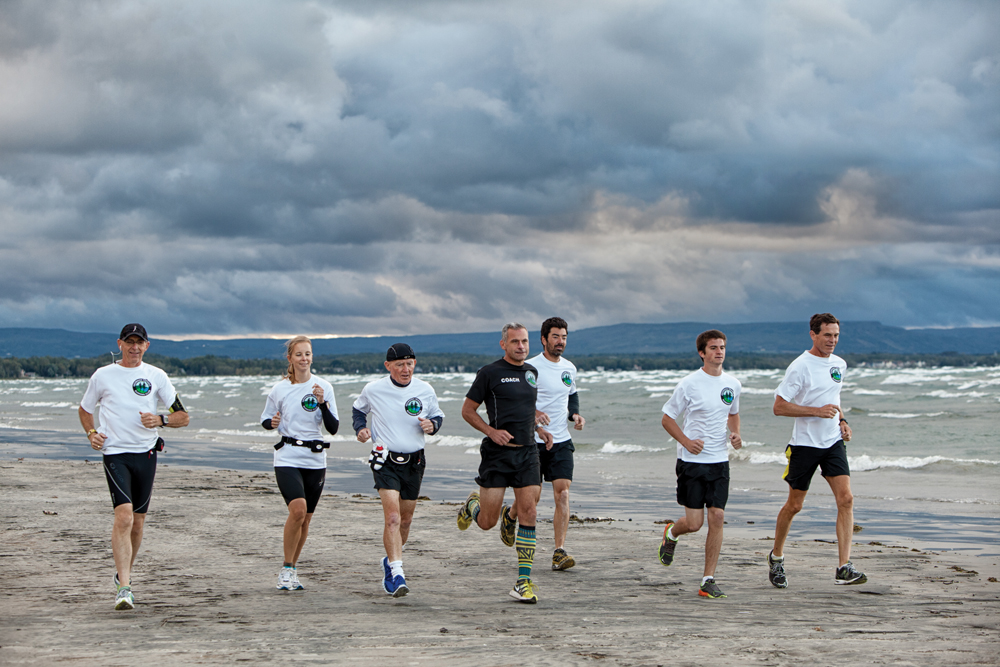 Coaching Experience
I have formal training in coaching as well as the experience gained from a lifetime of great coaches and mentors. It's my turn to share this with others.
NCCP Level 1 Coach (National Coaching Certification Program – generic coaching)
OSA Level 3 Soccer Coach (Ontario Soccer Association)
Team Unbreakable program coach and facilitator (Running program to help teens suffering from depression & anxiety)
Special Olympics Alpine ski racing coach.
SafeTalk certificate (suicide prevention course)
CPR certified
Running coach with running club
Personal Bests
1500 metres – 4:16
3000 metres – 9:50
10 KM – 41:30
Half Marathon – 1:25
Marathon – 3:15
75 KM – 8:16
100 KM – 10:48
100 miles (161 km) – 27:29 – Sinister 7 100 mile with 19,000 vertical feet of climb/descent – Crowsnest Pass Alberta rockies.
Sponsors
2XU – Compression Technology (2xu.com)
Toronto Marathon